Congratulations! You are now done with your high school journey. It is a long journey full of a combination of excitement, sadness, exhaustion, and confusion. Now that you have ended your high school journey with the most important exam of your high school, SPM, that does not mean it is over for you. Of course, you can feel relieved and relax for a while. However, you need to be alert about the upcoming phase that you have to go through. 
After finishing your SPM examination, you will embark on an exciting and new adventure of your life to further your education at your desired university. You are probably looking for a suitable programme that can help you acquire a degree as soon as possible. However, with so many options out there, deciding on the best education path after SPM could be very difficult for some. 
As one of the SPM leavers, you are probably thinking of "What comes after SPM?" or "What should I study after SPM?". You may be wondering and have this question running on your mind. But, worry not, we have got you a guideline for you to chart your education pathways after your SPM journey.
Pre-University Studies
There are a lot of pre-university programmes to choose from, and it can be difficult to select the one that is right for you. If you have a plan and want to pursue your study until a bachelor's degree in the future, you will need to first obtain a pre-university certificate. In Malaysia, you have a wide range of choices for your pre-university certificate; Matriculation, Sijil Pelajaran Tinggi Malaysia (STPM), foundation programme, A-levels and more. 
Pre-university studies will usually take you up to one year, It is designed to provide school leavers with educational pathways after SPM so that they can later enrol in any undergraduate courses. As a result, the subjects covered in these pre-university courses are specifically related to the subjects covered in bachelor's degree courses. 
So, choosing the right pre-university programmes according to your degree of choice is essential for you. For example, if you have a passion for a medical and science subject, you may want to look for a foundation in science universities in Malaysia to secure your future.
Diploma Programmes
You would want to enrol in a diploma programme if you wish to speed up your undergraduate studies. A diploma is another choice that you can choose from before pursuing your bachelor's degree and it can be applied to any public or private university.  A diploma programme will place a strong focus on industry skills in order to prepare you for the workforce which means you can start pursuing a relevant bachelor's degree in your second year or go straight to the working world. 
You will have to take a combination of coursework and final exams, just like any other pre-university programme. However, you will have to face an additional semester of practical training or internship programme. The courses provided in a diploma programme are highly particular, therefore, it is critical that you have already determined what you want to accomplish with your life. 
Certificate Programmes
A certificate programme is a level below a diploma programme that allows students who have only acquired 1 or 2 credits in SPM examinations and want to continue their studies. If you are not doing well in your SPM, this is the best choice for you. In a certificate programme, students will gain foundational knowledge and industry skills in various areas such as culinary, marketing, and technology. 
Students can start the programmes right after their SPM and it usually will last for 12 to 18 months. After successfully completing the programme, you can enrol in a diploma programme that will allow you to enter the working world. Then, you can further your study into year 2 of the degree programme with a certificate.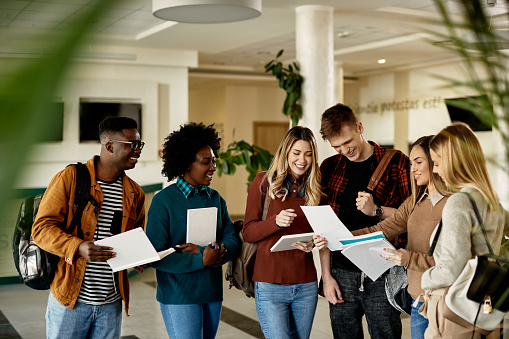 Whatever your choice is, remember to prioritize you're future first more than anything else. You might receive various advice from your parents, teachers and friends. However, putting yourself first is more important to secure your future.